SME Confidence Tracker Q1 2019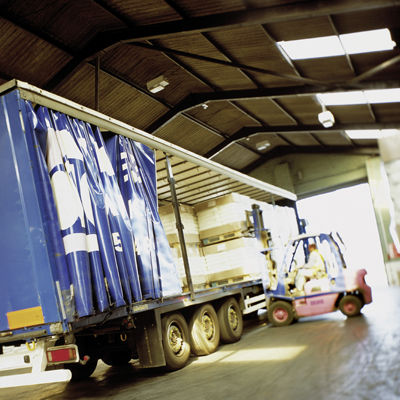 Research reveals latest Irish business confidence levels
The SME Confidence Tracker surveys 200 of Ireland's small and medium sized businesses on a quarterly basis. The Tracker charts the confidence of owners and senior decision-makers of businesses in manufacturing, construction, wholesale, transport, and services sectors.
The tracker includes an SME Confidence Index statistic compiled by equally weighting sales performance over 3 months with expected sales performance over the three-month period ahead.
Below are some highlights from the latest report which is available to download for free.
Download report here
Key Findings
The SME Confidence Index shows a slight decline in business confidence from 73 in Q3 2018 to 67 in Q1 2019
Almost half (49%) of Irish SMEs expect sales to increase in Q1 2019
The UK's departure from the EU remains the biggest challenge for 32% of Irish SMEs
Almost two-thirds (63%) of Irish SMEs believe government needs to offer greater support
SMEs plan to invest €110k on average in Q2 2019
Almost a quarter of SMEs regularly suffer from cashflow issues
Over a third of SMEs (34%) suffered from a bad debt in the past 12 months. Of those SMEs experiencing bad debt, over half (51%) have written off up to €10k
Overview from our business experts
The Q1 2019 SME Confidence Tracker features commentary by our Managing Director and analysis of current challenges by our leading experts across Bibby Financial Services.
IREALAND'S SMES CONTINUE TO THINK POSITIVE FOR 2019, AS BREXIT AND OTHER CHALLENGES LOOM
"It's clear from our research that, despite the threat of Brexit, Irish SMEs remain largely optimistic about the potential for growth, and are focusing on investment in order to grow and future-proof their businesses as much as possible. Managing Director, Mark O'Rourke reviews SME confidence as Brexit continues to loom.
WHY BUSINESS RESILIENCE IS KEY TO MANAGING RISK?
'Risk has become a more important factor in business operations as business functions become ever more connected and sensitive to external events, undoubtedly part of the blame lies with the increasing uncertainty regarding the UK's exit from the EU.'
'Contingency planning needs to be the number one priority of SMEs in 2019. Without a plan in place SMEs will not be able to build their resilience or capitalise on the opportunities of a more competitive environment.' Europe and Asia CEO, Richard Carter, shares the challenges of SMEs amid the current uncertain economic environment.
SMES RECRUITING IN A CHALLENGING ENVIRONMENT
'Record low unemployment rates are changing the recruitment landscape for both employers and recruiters. Employers are having to compete for a smaller pool of skilled and talented candidates, and this is encouraging them to offer higher wages or extra workplace benefits as hiring incentives. It is no surprise that our research shows Irish SMEs are planning to invest in training existing staff in Q2 2019.' Head of Client Services, Aoife McGinley, comments on how SMEs are navigating a challenging recruitment environment.